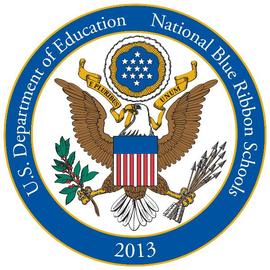 Annual Giving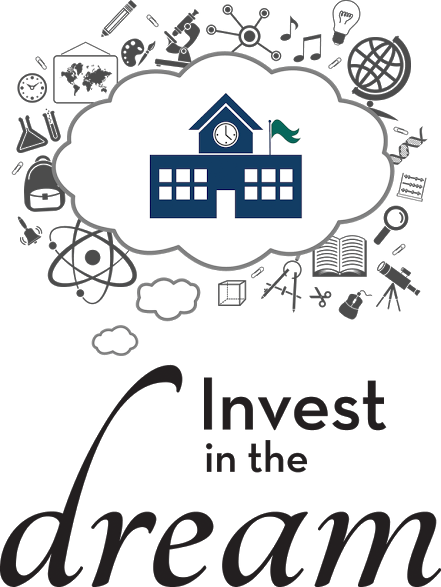 To our Blue Ribbon Community:
The spirit of our school community is much larger than any building we can acquire, but the time has come for us to find a location that can better support both our mission and our students.
Your donation is an investment in the education of every student at SCSC and will pave the way for the Board of Trustees to dream bigger in the search for our forever home.
Your gift will bring us one step closer to our dream home!
The faster the Building Fund grows, the more flexibility we have to aggressively pursue opportunities as they arise.
We have been able to achieve so much at our current location, thanks to the vision of our staff & volunteers, but it's time to find our dream home - and we need your help!
Our goal is to add $200,000 to the Building Fund in two years.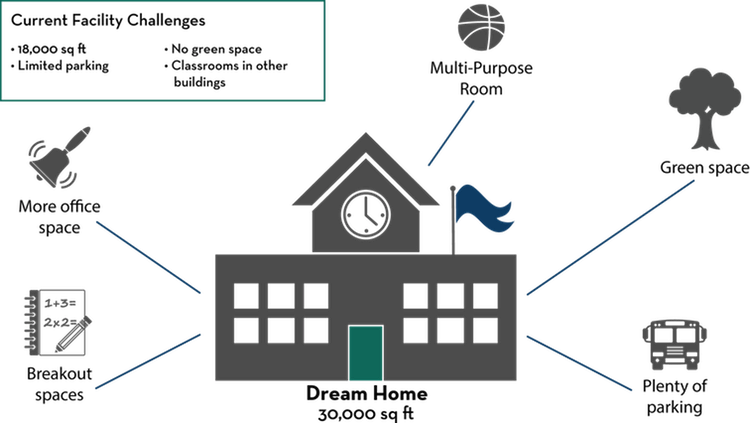 100% participation from SCSC families will help us get there!
Just as every student makes the SCSC program stronger, every gift to the building fund - no matter how large or small - brings us one step closer to realizing the dream:
A facility that can bring our unique mission and learning environment to the next level.
Thank you for dreaming big and making a donation today!
With Heartfelt Gratitude,
SCSC Board of Trustees
Jennifer Arevalo
Wendy Ormsby
The Entire SCSC Faculty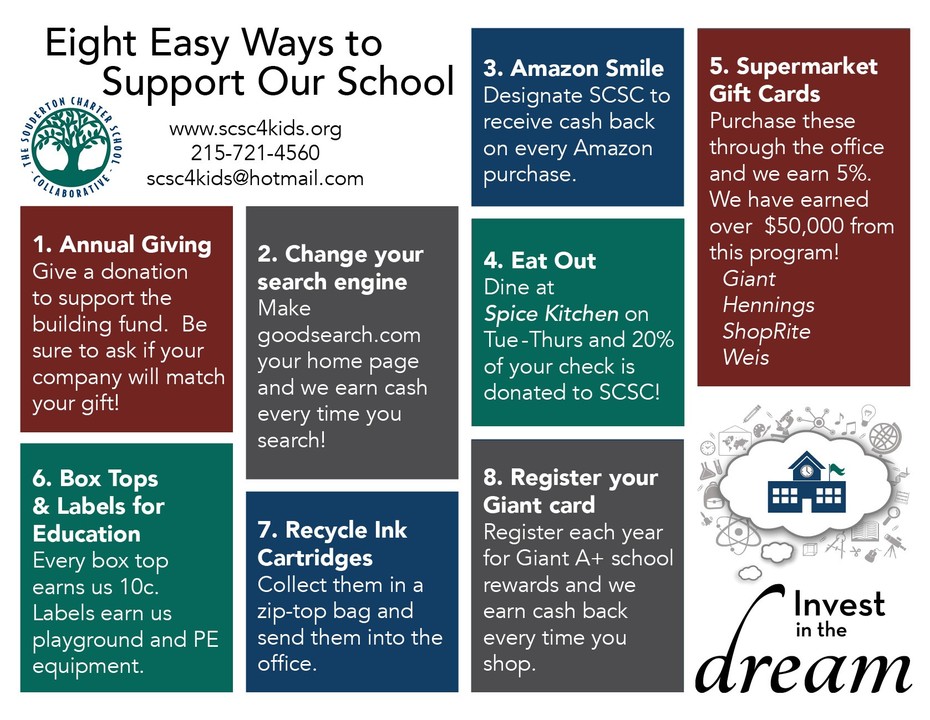 NEW! Buy your Wawa hoagie coupons for $4 (valued at $4.39)!!